The Aesthetic Immersion Program contains all 4 of our courses: Cosmetic Neurotoxin, Structural Dermal Filler, Facial Assessment and Tara's Lip Techniques.
Students enrolled in this program will also receive access to our complete injector's package of fillable forms, policies, protocols, consents, and supply lists for all of the aesthetic treatments we offer at DCCM™! You can customize these forms with your own practice's logo and name to avoid spending money in legal fees to develop your own. Augment our policies with your own and you are all set to begin treating patients!
For course descriptions of the classes included in this bundle, please see the links at the bottom of the page!
Included in Your Aesthetic Immersion Program: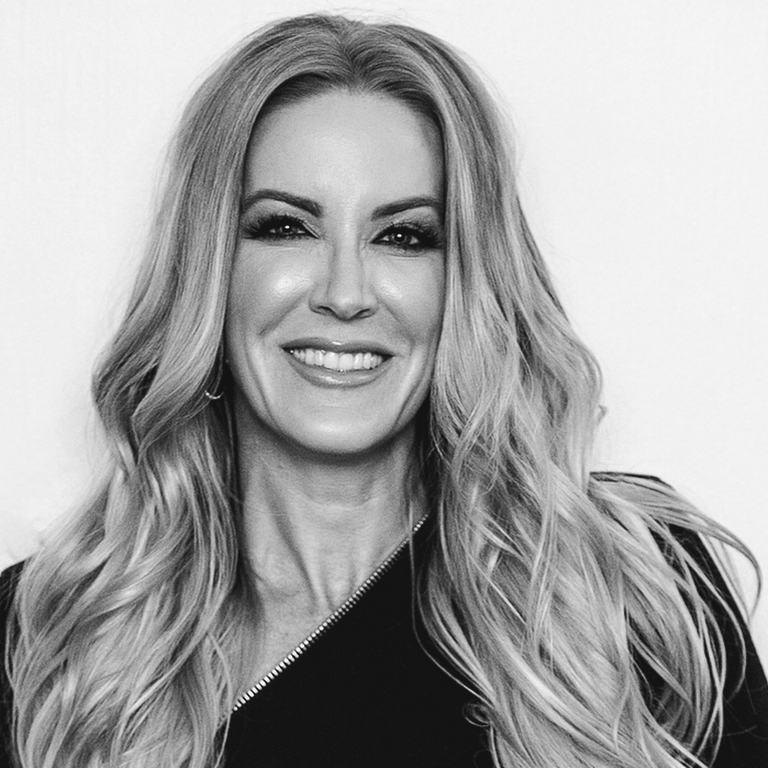 Meet your instructor!
Tara Delle Chiaie, MSN, FNP-BC, APRN
Tara is the owner of Delle Chiaie Cosmetic Medicine and Delle Chiaie Concierge Medicine as well as the founder and principal instructor of DCCM Academy, an ever-expanding training school for the next generation of aesthetic injectors. She has been in medicine since 2002, spending 18 years in the ER before becoming an APRN and Board-Certified Nurse Practitioner nationally recognized through the ANCC. She currently holds her MSN and is pursuing her Doctorate in Nursing through her research in cutting edge cosmetic technologies and the future of nursing as a practice. 
Tara grew up in the beauty industry and sought to combine her passion for patient health and safety with the confidence and artistry of cosmetic medicine. Her focus is on bringing patients' inner beauty to the surface by preserving and enhancing their natural features. In this field, there is no one size fits all. Understanding the intricacies of individual patients' underlying anatomy is crucial to producing balanced and consistent results as well as building trust between patient and injector. 
She is an active member with ANA-American Nurses Association, ISPAN-International Society of Plastic and Aesthetic Nurses, ANCC-American Nurses Credentialing Center, AAMEP-American Academy of Medical Esthetic Professionals, and the American Academy of Anti-Aging Medicine. She holds over 100 additional certifications in advanced aesthetic training and travels the world to learn new techniques, improve her skills and stay up to date in the ever-advancing aesthetics industry. 
Frequently Asked Questions
Course FAQs 
How much are the courses?
The entire 4 day aesthetic immersion program is $8000 (a $9000 value).
If you choose to register for individual course days, the neurotoxin, structural dermal filler, and facial assessment days are all $2000 and the lip filler and dissolving course is $3000. 
How long is the course?
All course days are 10 hours with a working lunch. We ask that students arrive at 7:30 am for registration and breakfast.  
Where is it held?
All courses are held in our brand new space in Hampton New Hampshire: 
1 Merrill Industrial Drive 
Building E Suite 26
Hampton, NH 03842
Will I earn CEU's for the course?
Yes, each course is accredited for 8 CEUS. You will receive an email containing your link with 5 business days after your successful completion of the class
Do I have to be licensed in the state to participate in the course?
If you are interested in taking the facial assessment course and do not hold a valid medical license, please contact the office at 603.783.1087 so we can evaluate fit there is space for you in the course. Priority is given to licensed medical professionals.
NH is a mandatory license state which means to participate in the hands-on portion of our course you must hold your NH license or be a part of the compact. The turn around time is generally a few weeks with the NH Board of Nursing to receive your reciprocal license. The NH board of nursing is very easy to work with and they have a quick and easy PowerPoint of step by step directions to apply (it's only a few steps). Before you apply for your NH license don't forget to see if your current state license participates in the compact. If you do not get your license in time, you may still attend the course and then come back next month to attend the hands-on portion once you are licensed. It is recommended that you apply for you NH license at least 4 weeks prior to the class.
What is your cancellation policy? 
There are absolutely no cancelations nor refunds for courses. There are costs that we incur to be sure you have an engaging and educational experience and we need to be able to recoup those. Please be sure you have read our full cancellation policy below and are 100% committed to the training date and preparation before you register 
Do I need to show proof of Licensure?
YES, 4 weeks prior to the start of class we require a copy of your unencumbered NH state nursing or medical license. If you are not able to satisfy this requirement 4 weeks prior to the start of class you will forfeit your course fee and be dropped.
Student Cancellation Policy
All classes, observation days, private and group trainings are NON-refundable.
We want to start out by saying we respect each and every one of you, therefore, this policy is not in place to punish you but to keep our Academy thriving so that we can continue to educate and empower the medical community.  We incur many costs to operate an accredited academy and none of our costs are refundable once you register.  Therefore, we will not make any exceptions to this policy.  When you register online you are acknowledging and signing this student cancelation document.  By doing so you are responsible for all of your prerequisite requirements and adherence to the late cancellation/no show policy. Throughout the policy, we will do our best to explain to you why we have the policy in place.  
Be sure you have read the FAQ section and the entire course descriptions as well as prerequisites prior to registering for any classes at DCCM™.  
All students are required to have a credit card kept on file. Payments are required in full at the time of signing up to reserve your spot in the class.  Until we have payment, we do not guarantee any availability.   We accept Visa, Master Card, Discover, Debit Cards, checks, cash, and gift certificates. 
Proof of Licensure is Required
4 weeks prior to the start of class or your private training we require a copy of your unencumbered NH state nursing or medical license If we are traveling out of town to your facility; then we need a copy of your state license.  If you are not able to satisfy this requirement 4 weeks prior to the start of class/training you will forfeit your course fee and be dropped from the class.  If there is a delay in the licensure process on the states end you may still attend the course and then come back for the live hands-on portion when you are fully licensed in NH.  We are strict about this; not to be difficult on you but, it is a state law.  We understand how long and how hard each and every one works for their license, so we do not want you to jeopardize it in any way.  
Returned Checks/Insufficient Funds: 
A $50.00 fee will be charged for returned checks and the balance of that day's services will be charged to your credit card on file. A 20% charge will be applied to any unpaid balances for every 30 days past due. We reserve the right to apply this charge to any credit card that you have on file with Surface Medical Esthetics, PLLC, without notice. All students are required to keep a valid credit card number on file.
Balances due to insufficient funds as well as due to Late Cancel/No Show fees will remain on your account and a 20% charge will be applied to any unpaid balances for every 30 days past due. No further appointments will be scheduled until the balance is paid in full.