Let Us Help You Build Your Empire...
Every Form You Ever Needed to Run Your
Aesthetics Practice With Confidence and Compliance
This package of customizable forms for your practice goes beyond just patient intake and treatment consent forms. We include every form we use here at Delle Chiaie Cosmetic Medicine from our employee handbook to treatment policies and administration procedures.
Perfect for new aesthetics practices and solo injectors, every form is offered in compatible formats with Pages and Word, and can be customized with your logo and medical director's name. We update these forms constantly based on our own experiences so you can benefit from the observations of a seasoned medical aesthetic practice as well as your own!
Spend your time and energy perfecting your
technique and improving your patient results, not on making sure you are legally covered in case of
complications.
It is not a question of if, but when.
Weather is is a dissatisfied patient or a vascular occlusion, legally complex situations befall even the most experienced of providers. The consequences of these situations can be severe and legally devastating to an injector's practice and reputation. Don't run the risk of loosing everything you worked so hard to achieve by not ensuring you are covered.

Compliance Package Table of Contents
Table of Contents for Complete Compliance Package
What Is Included? 
Adverse Event Management Flowcharts 

Acute Infection Biofilm 

Antibody Mediated Edema

Herpes

Inflammatory Nodule 

Intravascular Incident (VO)

Kybella Intravascular Accident 

Non-Inflammatory Nodule 

Retinal Occlusion

B12 

Policy for Standard Administration

Patient Consent 

Supply List

Pre/Post Care

CO2 (Facial, Body, and Vaginal)

Policy for Standard Administration (Facial/Body and Vaginal)

Patient Consent 

Supply List

Pre/Post Care

CoolSculpting 

Patient Consent 

Photo Consent

Treatment Sheet

Pre/Post Care

Cryotherapy

Patient Consent 

Pre/Post Care

Dermal Filler 

Policy for Standard Administration 

Patient Consent

Supply List

Pre/Post Care

Biofilm Management Decision Tree

Herpes Management Decision Tree

Dermaplane 

Policy for Standard Administration

Patient Consent 

Supply List

Elos Plus System (DSL Motif, PL/SRA/SR, LV/LVA, Sublative RF, Sublime) 

Policy for Standard Administration

Patient Consent 

Treatment Sheet

Patient Laser History

Pre/Post Care

Employee Paperwork

Employee Handbook 

Job Application 

Job

Descriptions
Employment Agreement
I9
W2
Hydrafacial

Patient Consent 

User Manual

Kybella 

Policy for Standard Administration

Patient Consent 

Supply List

Pre/Post Care

Flowchart for Intravascular Accident Management with Kybella

Local Anesthesia 

Policy for Standard Administration

Patient Consent 

Supply List

Pre/Post Care

Microneedling/Collagen Induction Therapy

Policy for Standard Administration

Patient Consent 

Supply List

Pre/Post Care

Acute Infection Biofilm Adverse Event Management Decision Tree

Neurotoxin

Policy for Standard Administration

Patient Consent 

Supply List

Pre/Post Care 

Herpes Management Decision Tree

Nordlys

Fraxel Patient Consent

IPL Patient Consent

Laser Medical History 

Nordlys Treatment Guidelines

Nordlys User Manual 

Eyewear Table

Nutrient Therapy (IV Therapy, Myers Cocktail) 

Policy for Standard Administration

Patient Consent 

Supply List

Pre/Post Care

Patient Forms

Aesthetic New Patient History

Aesthetic Wishlist

Cancellation/Refund Policy 

Fitzpatrick Skin Scale 

Medical Letter Template

Membership Contract

HIPPA Privacy Policy 

Photo Consent

Release of Records

Pronox

Patient Consent

Treatment Manual

Radio Frequency Microneedling (Profound)

Policy for Standard Administration

Patient Consent 

Supply List

Pre/Post Care

Profound In-Service Instructions 

Profound User Manual 

Profound Treatment Record 

Toxic Dose Calculator

Platelet Rich Plasma (PRP/ Growth Factor Rejuvenation) for Face, Hair, Vaginal 

Patient Consent (PRP and PRP Facelift)

Pre/post Care (PRP and PRP Facelift)

Admin Policy 

Supply List 

Quality Assurance
Quality Assurance Checklist
Sclerotherapy

Treatment Sheet

Policy for Standard Administration

Patient Consent 

Supply List

Pre/Post Care

Sculptra

Treatment Sheet

Policy for Standard Administration

Patient Consent 

Supply List

Pre/Post Care

Semaglutide (Wegovy)

Policy for Standard Administration

Patient Consent 

Compounding Pharmacy Vendor Information

Monthly Membership Contract for Clients

Medical History Intake Form for Primary Consultation

Skin Growth Removal + Subcision

Pre/Post Care for Skin Growth Removal

Patient Consent (Skin Growth Removal + Subcision)

Standard Operating Policies
Acute or Infectious Communicable Diseases
Administering Medications
Adverse Consequences and Medication-Related Problems
Allergic Reaction
Autoclave Sterilization
Bloodborne Pathogens Occupational Exposure
Bomb Threat Procedure
Chemical Inventory
Contaminated Needle Stick HIV/HIB Awareness
Controlled Substances
Discarding and Destroying Medications
Disposal of Blades, Glass, Needles, Sharps, and Syringes
Drug Recalls
Earthquake Safety Procedure
Emergency Procedure/Transfer Protocol
Fire Safety Procedure
Germicides Used In Facility
Hand Scrub Technique
Handling of Biohazardous Wastes
Identifying and Managing Medication Errors and Adverse Consequences
Impaired Healthcare Provider
Incident Reports
Infection Control Introduction
Infection Control Program
Infection Log
Infectious Disease Program
Labeling of Medication Containers
Linen
Medication Charting
Patient Transfer Form
Performing Injections
Record Keeping
Security
Sharps Injury Policies
Spor-Test or Attest
Sterile Packs
Storage of Medications
Traffic Control
Treatment Rooms
Universal Precautions Policy
Wound Infections
User Manuals Included For:

Core
Elos Plus
Hydrafacial
Profound RF
Nitrous Oxide 
Vascular Occlusion

Vascular Occlusion Policy 

Hyaluronidase (Hylenex) Patient Consent 

Vascular Occlusion Adverse Event Decision Tree 

Retinal Occlusion Adverse Event Decision Tree 

Tara's Complete Doctoral Dissertation regarding Vascular

Occlusion
Zo Skincare Protocols and Chemical Peels

3 Step Peel Consent 

Zo Chemical Peel Policy for Standard Administration

Supply List

Pre/Post care
ZO Skincare ProgramsWithin each Standard Administration Policy is the following key items: 
- Purpose 
- Setting  
- Supervision 
- Record Keeping 
- Training and Education 
- Evaluation and Competency 
- Authorized Personnel Documentation 
- Limitations 
- *System Operation if applicable 
- Procedural Steps 
- Pre & Post Treatment 
- Development of Plan 


Within each Treatment Consent is the following key items: 
- About the Procedure 
- Contraindications 
- Limitations 
- Pregnancy, Neurological, Allergies 
- Pre/Post Care 
- Photographs 
- Payment 
- Results 
- Consent to treatment 
- Additional signature page to have the patient resign every time they are treated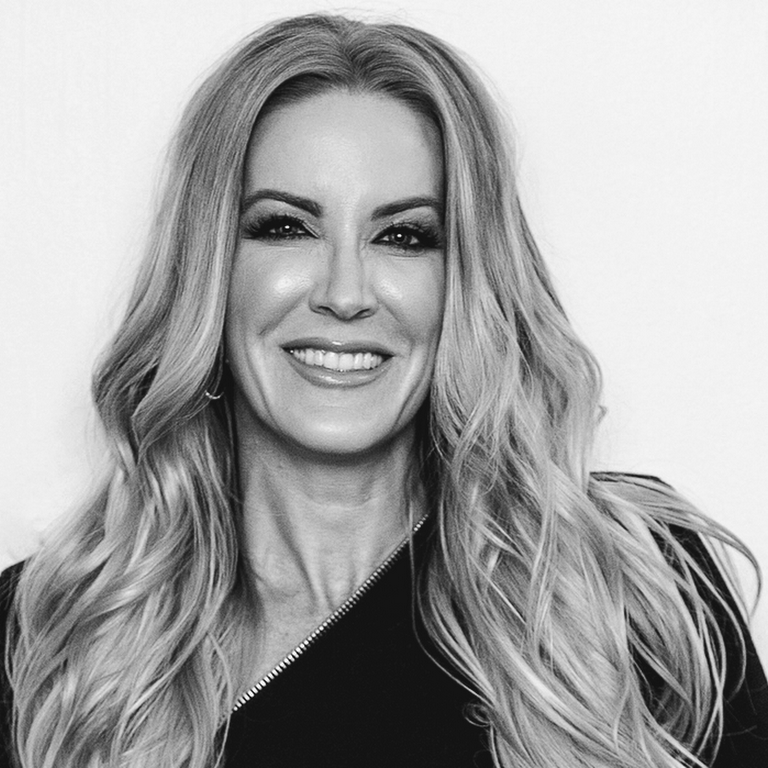 DCCM™ Practice Owner: Tara Delle Chiaie, MSN, FNP-BC, APRN
Tara has been in medicine since 2002 as a Registered Nurse. In 2011 she graduated from the accelerated program at the University of New Hampshire (UNH) as an Advance Practice Registered Nurse (APRN) and immediately became nationally recognized through the American Nurses Credentialing Center (ANCC) as a Board Certified Nurse Practitioner. She is further Board Certified in Anti-Aging Medicine by the American Academy of Anti-aging Medicine. Growing up in the beauty industry she found it was a great union to blend beauty with medicine. She has an astute sense of safety while her experience guides her practice to produce beautiful and natural results. She has been teaching nursing and medicine for almost 15 years. Sharing her knowledge and helping others define their talent brings her great joy. Tara's goal is to continually fine tune the art of bringing one's inner beauty to the Surface. This happens by increasing her own education as well as ensuring other health care providers are delivering the same quality of care.
In 2013 Tara opened her Cosmetic business, Delle Chiaie Cosmetic Medicine. Although aesthetics is her passion she found a significant flaw in the health care system and then opened a concierge medical practice; Delle Chiaie Concierge Medicine. Although Tara created her initial business with a strict business plan; she always kept one ear to the ground listening and recognizing the environment around her. This was so she could ensure her organic growth within the industry and being mindful of patient need and economic trends. After seeing several hundreds of clients that needed correction work she quickly realized it was an opportunity to begin teaching others. Creating DCCM Academy was her way to share her experience and knowledge with others while safeguarding patients from the ill informed or the undereducated provider.
Excited for More?
Take advantage of all DCCM™ Academy has to offer and enroll in one of our certification courses for new injectors, book a private training for advanced techniques, or purchase our any of our educational materials to improve your techniques and business practices!

Check your inbox to confirm your subscription