The DCCM™ Academy Residency Program is your all access pass to everything aesthetic medicine
This is our most comprehensive and detailed program to set you and your practice up for success in the aesthetics industry.
We offer our residents the opportunity to see how a highly successful aesthetics practice runs, how we set both daily and long term goals for ourselves and our business, and give you the insider information you need to do all it for yourself.
Take advantage of our years of experience in the industry as both injectors and business owners and fast track your success!
Training, marketing, branding, legal, insurance, customer service, EHRs, technology; we've been through it all! Learn from our successes and our mistakes as you hone skills both in medicine and business.


NO gatekeeping here!
Your success is our success at DCCM™ Academy. We created this program because we know how hard it can be to get the answers you need. We are here to help the next generation of aesthetic professionals uphold higher standards in technology, techniques, and patient safety than ever before. Join us and become a part of that mission!
The Details
As a resident, you will receive:
Two, 30 minute mentorship phone meetings with master injector and owner of DCCM™, Tara Delle Chiaie, MSN, FNO-BC, APRN per month.
Two, full observation days with DCCM™ providers per month.
Our complete injectors package with personalizable treatment consents, policies, and guides for your business ($1,500 value).
DCCM™ Academy injector manuals to serve as injecting pattern and anatomical references. Bonus: They are also full of little tips, tricks, and hints to help you achieve the best results for your patients!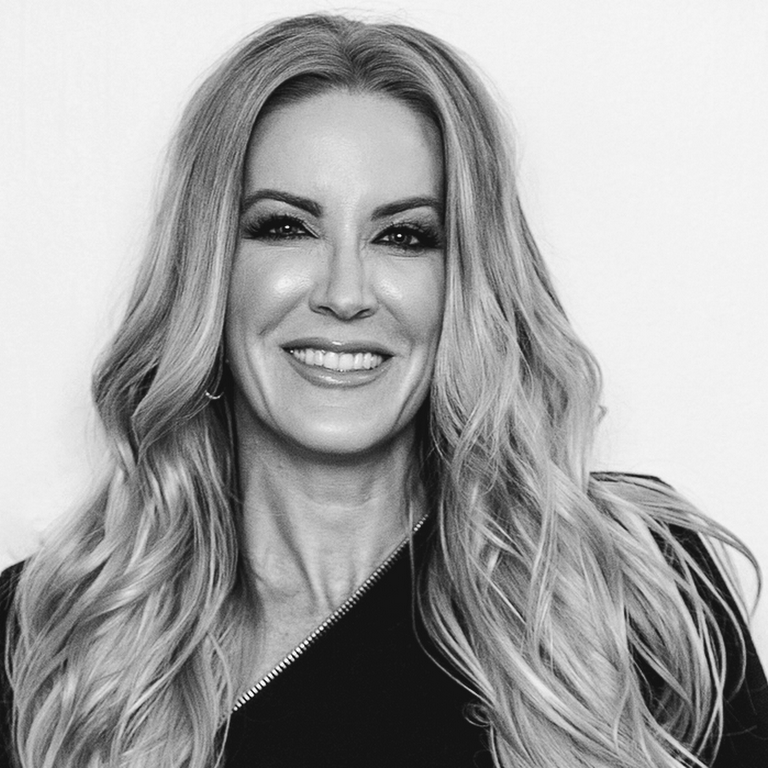 Setting the New Standard for Medical Aesthetic Education
Tara Delle Chiaie, MSN, FNP-BC, APRN
Tara is the owner of Delle Chiaie Cosmetic Medicine and Delle Chiaie Concierge Medicine as well as the founder and principal instructor of DCCM Academy, an ever-expanding training school for the next generation of aesthetic injectors. She has been in medicine since 2002, spending 18 years in the ER before becoming an APRN and Board-Certified Nurse Practitioner nationally recognized through the ANCC. She currently holds her MSN and is pursuing her Doctorate in Nursing through her research in cutting edge cosmetic technologies and the future of nursing as a practice. 
 She is an active member with ANA-American Nurses Association, ISPAN-International Society of Plastic and Aesthetic Nurses, ANCC-American Nurses Credentialing Center, AAMEP-American Academy of Medical Esthetic Professionals, and the American Academy of Anti-Aging Medicine. She holds over 100 additional certifications in advanced aesthetic training and travels the world to learn new techniques, improve her skills and stay up to date in the ever-advancing aesthetics industry. 
Her unique and proprietary blending of combination therapies with neuromodulators, filler and laser technology has both drastically improved patient outcomes and allowed her to take center stage as a global speaker and leader in non-surgical aesthetic techniques. Her knowledge of branding and business development as well as her cutting edge research lead to the development and publication of the Med Spa Mommy Makeover utilizing Candela products.  
Your intake form has been submitted. Check your email for a copy of your responses. If you're accepted, you'll receive an email with a link to checkout.
Frequently Asked Questions
When are Residency phone calls and observation days able to be scheduled?
You can CHECK AVAILABILITY via the Calendly link below. You CANNOT use this link to sign up or register for the Residency program or Residency phone calls/ observation days. You MUST register via Calendly BEFORE choosing your date via Calendly or your booking will be cancelled.
Check Availability of Observation Days
Check Availability of Phone Calls
Do I need a nursing license to be considered for DCCM™ Academy programs like Mentorships, Fellowships, and
Residencies?
Yes! You will need a nursing license (LPN, RN, NP, APRN) in the state of New Hampshire or a Compact Nursing License state. As long as you hold a license in one CNL state you do not need to apply for a license to practice in any other CNL state. New Hampshire is a CNL state. Massachusetts is not a CNL state. To check if your state is a compact state, click this link: https://nurse.org/articles/enhanced-compact-multi-state-license-eNLC/
What are some commonly asked questions during mentorship sessions?
Questions range from patient treatment options and outcomes, academic inquiries, business planning and strategy, customer service, patient safety, to aesthetic technology, academic resources, and new evolving treatment options.

What is the minimum commitment for residency?
Residencies have a 6 month minimum commitment. This is to ensure you have enough opportunities to build a relationship with our providers and get the most out of this opportunity. We want to be able to follow your journey and ensure you have enough available sessions to followup with any questions you may have.
When will payments be due?
Payments will be due once per month for the following 30 day period. Payments must be made on time. Any overdue payments will result in membership cancellation and a $500 early termination fee.
Do unused mentorship phone calls and observation days roll over?
Unfortunately, membership phone calls and observation days cannot roll over. We block time in our schedule so that we can meet with each of you individually and give you the time you deserve to answer all of your questions thoroughly.

How long before my scheduled meeting do I have to reschedule?
If you need to reschedule your scheduled meeting we ask that you give us 48hours notice by phone or by email so that we have time to offer your spot to another student.