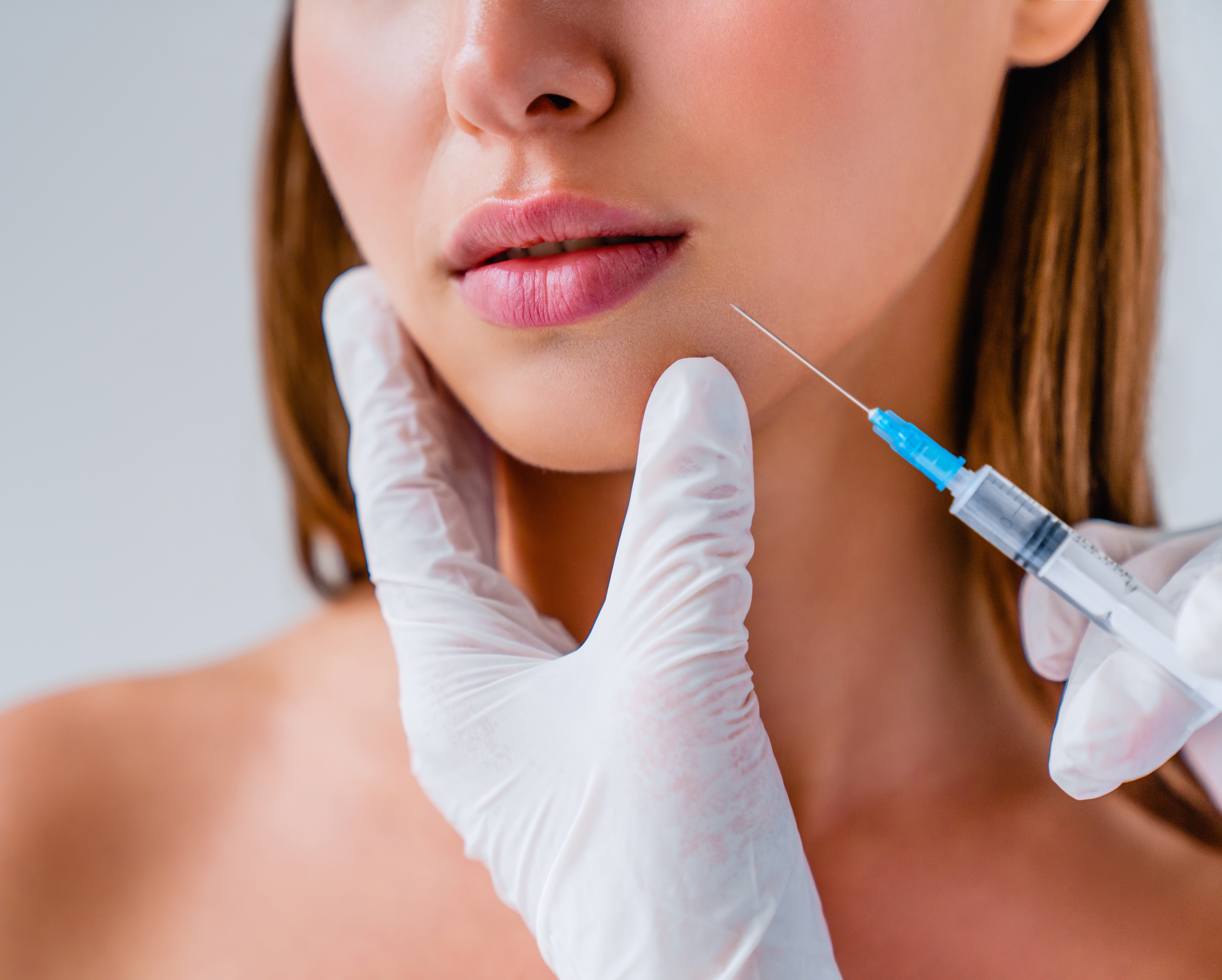 Live, In-Person Course + Hands-On Clinical Training with Patient Models
Join us for a comprehensive introduction to Hyaluronic Acid dermal fillers and become certified to treat your own patients with FDA approved fillers in the cheeks, chin, and jawline.
This course is offered in two parts.
First, our master injector and head of faculty, Tara Delle Chiaie MSN, FNP-BC, APRN, will introduce you to the history of HA dermal fillers, their indications for use, dosing, and injection patterns.
In the second half, DCCM™ Academy will supply all students with product and patient models for clinical hands on practice. All injections will be performed by students under one-on-one guidance from Tara Delle Chiaie, APRN. This portion of the course is absolutely crucial for students to become comfortable with the needle and build injecting confidence, all while learning to uphold the highest standards of patient safety.
DCCM™ Academy is proud to offer the most comprehensive courses in the area and we are honored to have students join us from across the United States and abroad.
Come start your journey into the dynamic world of medical aesthetics with DCCM™ Academy!
Educational and Learning Objectives
This one-day intensive dermal filler implantation certification course is designed for medical professionals to further their knowledge in the intricacies of cosmetic injections and advanced treatment areas. The course is taught in two parts; an intensive lecture session followed by clinical hands-on training with live models. Under the guidance of Tara Delle Chiaie MSN, FNP-BC, APRN, students will learn the latest injection techniques as well as storage and handling procedures all while using top quality dermal filler products. Students will also gain real-life experience by conducting live model consultations, creating unique treatment plans, and performing dermal filler injections under direct instructor supervision. Students will also learn pricing, packaging, and marketing techniques to help them expand their business and build on the skills they have learned in this course.
At the completion of this intensive course, students should be able to:
Recognize the history of dermal filler use in cosmetic medicine.
Label relevant facial anatomical features.
Explain dermal fillers' mechanism of action in the body.
Identify and distinguish FDA approved dermal filler products.
Assemble the best combination of products to achieve individual patient goals.
Analyze the safety concerns dermal filler and be able to relate these to common contraindications.
Approach facial assessments with confidence, considering the unique anatomy of individual patients.
Manage patient expectations of cosmetic outcomes.
Prepare patients for treatment.
Recognize and mitigate potential complications.
Manage any specific complications that arise, maintaining the highest level of patient safety.
Demonstrate competence in dermal filler injection techniques for upper face, mid face, and lower face on label per product indications.
Follow and advise patients on post-procedure guidelines for optimal treatment results.
Target Audience
This activity is intended to meet the educational needs of medical and nursing providers, MD, DO, APRN, RN, PA, and Dentists. This course will promote the advancement of the target audience in aesthetic enhancement procedures regarding facial assessment and hyaluronic acid based dermal fillers.
Our Comprehensive Curriculum
Course FAQs 
What course dates are available?
Courses are taught the first week of every other month. You can CHECK COURSE AVAILABILITY via the Calendly link below. You CANNOT use this link to sign up or register for courses. You MUST register via Calendly BEFORE choosing your date via Calendly or your booking will be cancelled.
How much are the courses?
The entire 4 day aesthetic immersion program is $8000 (a $9000 value). If you choose to register for individual days, the neurotoxin, structural dermal filler, and facial assessment days are all $2000 and the lip filler and dissolving course is $3000. 
How long is the course?
All course days are 10 hours with a working lunch. We ask that students arrive at 7:30 am for registration and breakfast.  
Where is it held?
All courses are held in our brand new space in Hampton New Hampshire: 
1 Merrill Industrial Drive 
Building E Suite 26
Hampton, NH 03842
Will I earn CEU's for the course?
Yes, it is accredited for 8 CEUS. You will receive an email containing your link with 5 business days after your successful completion of the class
Do I have to be licensed in the state to participate in the course?
YES, NH is a mandatory license state which means to participate in the hands-on portion of our course you must hold your NH license or be a part of the compact. The turn around time is generally a few weeks with the NH Board of Nursing to receive your reciprocal license. The NH board of nursing is very easy to work with and they have a quick and easy PowerPoint of step by step directions to apply (it's only a few steps). Before you apply for your NH license don't forget to see if your current state license participates in the compact. If you do not get your license in time, you may still attend the course and then come back next month to attend the hands-on portion once you are licensed. It is recommended that you apply for you NH license at least 4 weeks prior to the class.
What is your cancellation policy? 
There are absolutely no cancelations nor refunds for courses. There are costs that we incur to be sure you have an engaging and educational experience and we need to be able to recoup those. Please be sure you have read our full cancellation policy below and are 100% committed to the training date and preparation before you register 
Do I need to show proof of Licensure?
YES, 4 weeks prior to the start of class we require a copy of your unencumbered NH state nursing or medical license. If you are not able to satisfy this requirement 4 weeks prior to the start of class you will forfeit your course fee and be dropped.
Student Cancellation Policy
All classes, observation days, private and group trainings are NON-refundable.
We want to start out by saying we respect each and every one of you, therefore, this policy is not in place to punish you but to keep our Academy thriving so that we can continue to educate and empower the medical community.  We incur many costs to operate an accredited academy and none of our costs are refundable once you register.  Therefore, we will not make any exceptions to this policy.  When you register online you are acknowledging and signing this student cancelation document.  By doing so you are responsible for all of your prerequisite requirements and adherence to the late cancellation/no show policy. Throughout the policy, we will do our best to explain to you why we have the policy in place.  
Be sure you have read the FAQ section and the entire course descriptions as well as prerequisites prior to registering for any classes at DCCM™.  
All students are required to have a credit card kept on file. Payments are required in full at the time of signing up to reserve your spot in the class.  Until we have payment, we do not guarantee any availability.   We accept Visa, Master Card, Discover, Debit Cards, checks, cash, and gift certificates. 
Proof of Licensure is Required
4 weeks prior to the start of class or your private training we require a copy of your unencumbered NH state nursing or medical license If we are traveling out of town to your facility; then we need a copy of your state license.  If you are not able to satisfy this requirement 4 weeks prior to the start of class/training you will forfeit your course fee and be dropped from the class.  If there is a delay in the licensure process on the states end you may still attend the course and then come back for the live hands-on portion when you are fully licensed in NH.  We are strict about this; not to be difficult on you but, it is a state law.  We understand how long and how hard each and every one works for their license, so we do not want you to jeopardize it in any way.  
Returned Checks/Insufficient Funds: 
A $50.00 fee will be charged for returned checks and the balance of that day's services will be charged to your credit card on file. A 20% charge will be applied to any unpaid balances for every 30 days past due. We reserve the right to apply this charge to any credit card that you have on file with Surface Medical Esthetics, PLLC, without notice. All students are required to keep a valid credit card number on file.
Balances due to insufficient funds as well as due to Late Cancel/No Show fees will remain on your account and a 20% charge will be applied to any unpaid balances for every 30 days past due. No further appointments will be scheduled until the balance is paid in full.
Meet your Instructor
Tara Delle Chiaie, MSN, FNP-BC, APRN
Tara is the owner of Delle Chiaie Cosmetic Medicine and Delle Chiaie Concierge Medicine as well as the founder and principal instructor of DCCM Academy, an ever-expanding training school for the next generation of aesthetic injectors. She has been in medicine since 2002, spending 18 years in the ER before becoming an APRN and Board-Certified Nurse Practitioner nationally recognized through the ANCC. She currently holds her MSN and is pursuing her Doctorate in Nursing through her research in cutting edge cosmetic technologies and the future of nursing as a practice. 
Tara grew up in the beauty industry and sought to combine her passion for patient health and safety with the confidence and artistry of cosmetic medicine. Her focus is on bringing patients' inner beauty to the surface by preserving and enhancing their natural features. In this field, there is no one size fits all. Understanding the intricacies of individual patients' underlying anatomy is crucial to producing balanced and consistent results as well as building trust between patient and injector. 
She is an active member with ANA-American Nurses Association, ISPAN-International Society of Plastic and Aesthetic Nurses, ANCC-American Nurses Credentialing Center, AAMEP-American Academy of Medical Esthetic Professionals, and the American Academy of Anti-Aging Medicine. She holds over 100 additional certifications in advanced aesthetic training and travels the world to learn new techniques, improve her skills and stay up to date in the ever-advancing aesthetics industry.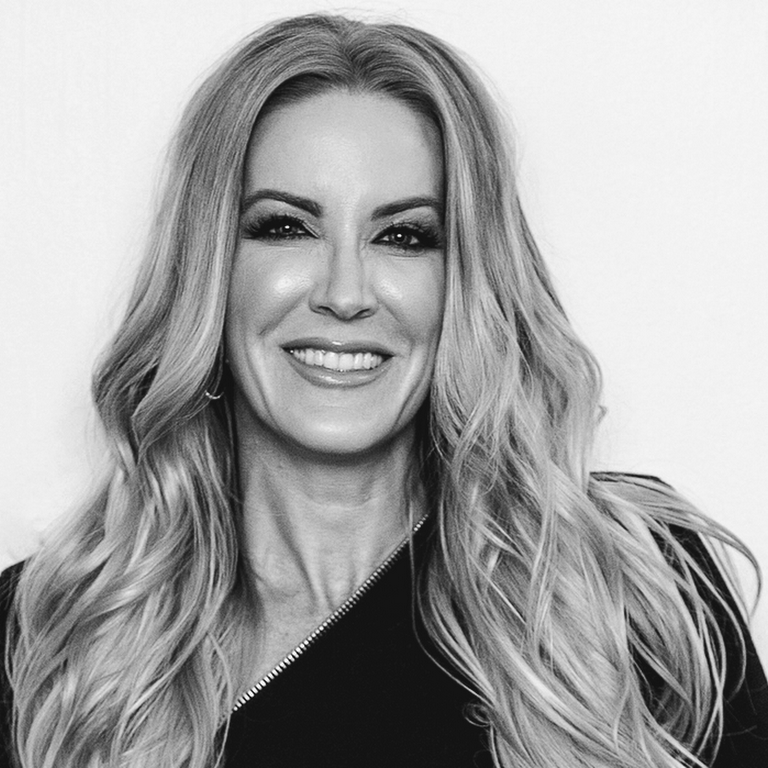 Additional Courses Offered By DCCM™ Academy
Check your inbox to confirm your subscription