Looking for Aestheitc Training in Advanced Techniques and Unique Methodologies all on your own schedule? Private Trainings are for you!


Designed by the professionals at DCCM™ Academy based solely on your interests, needs, and schedule, private trainings are the best way to hone your skills as an injector and become and expert in the field.
No holding back...
Now that you have completed essential training, we know you are ready for all the advanced techniques, additional patient treatment plan options, and tailored, one-on-one instruction that comes with all DCCM™ Academy Private Trainings.
Each training includes models provided by us and for this reason, private trainings must be booked at least two weeks in advance. Product can be arranged for you for an additional fee depending on what you are interested in focusing on, cosmetic neurotoxins, fillers, kybella, etc. Trainings can also be held at your practice if you prefer, just contact us by email at [email protected] for details!
Availability of Private Training Days
Please use the link below to check availability for private training days. You may NOT use this link to book private training days until you have registered via Teachable and paid for your training in full. If you try to use this link to book, your booking will be subject to cancellation without notice and you will not have a spot nor models arranged for you.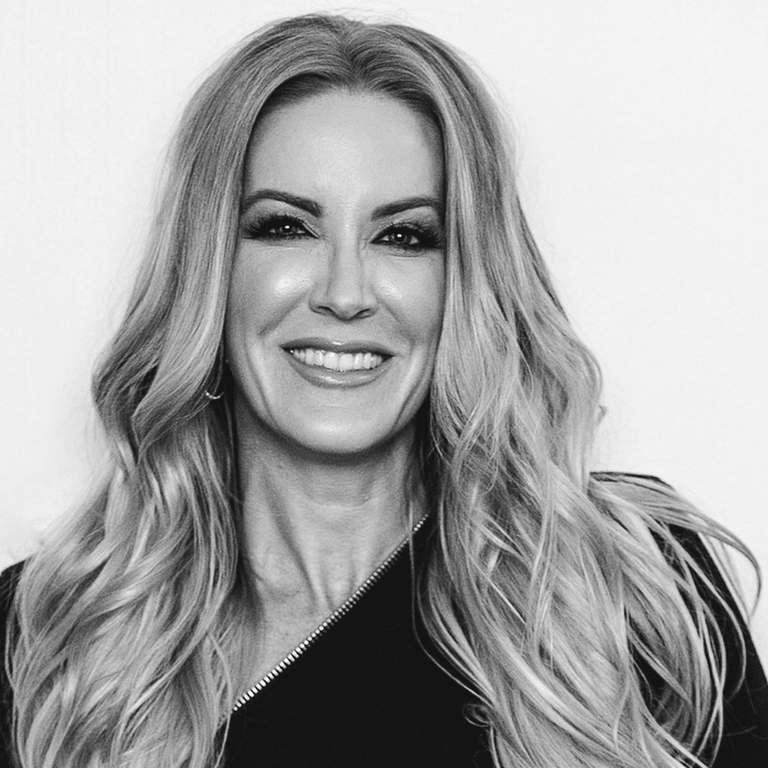 Meet your Trainer:
Tara Delle Chiaie, MSN, FNP-BC, APRN
Tara is the owner of Delle Chiaie Cosmetic Medicine and Delle Chiaie Concierge Medicine as well as the founder and principal instructor of DCCM Academy, an ever-expanding training school for the next generation of aesthetic injectors. She has been in medicine since 2002, spending 18 years in the ER before becoming an APRN and Board-Certified Nurse Practitioner nationally recognized through the ANCC. She currently holds her MSN and is pursuing her Doctorate in Nursing through her research in cutting edge cosmetic technologies and the future of nursing as a practice. 
 She is an active member with ANA-American Nurses Association, ISPAN-International Society of Plastic and Aesthetic Nurses, ANCC-American Nurses Credentialing Center, AAMEP-American Academy of Medical Esthetic Professionals, and the American Academy of Anti-Aging Medicine. She holds over 100 additional certifications in advanced aesthetic training and travels the world to learn new techniques, improve her skills and stay up to date in the ever-advancing aesthetics industry. 
Her unique and proprietary blending of combination therapies with neuromodulators, filler and laser technology has both drastically improved patient outcomes and allowed her to take center stage as a global speaker and leader in non-surgical aesthetic techniques. Her knowledge of branding and business development as well as her cutting edge research lead to the development and publication of the Med Spa Mommy Makeover utilizing Candela products.  

Your intake form has been submitted. Check your email for a copy of your responses. If you're accepted, you'll receive an email with a link to checkout.
Frequently Asked Questions

Do I need a nursing license to be considered for private trainings?
Yes! You will need a nursing license (LPN, RN, NP, APRN) in the state of New Hampshire or a Compact Nursing License state. As long as you hold a license in one CNL state you do not need to apply for a license to practice in any other CNL state. New Hampshire is a CNL state. Massachusetts is not a CNL state. To check if your state is a compact state, click this link: https://nurse.org/articles/enhanced-compact-multi-state-license-eNLC/
Do I need to have completed basic training in my preferred area of focus before I enroll in a private training?
Yes, you need to have completed an essential group training course in your desired area of focus at DCCM™ Academy or an approved program at another aesthetics training academy, or have approval from our team here to enroll. You can always reach out to us at [email protected] for details and approval.
What are some common topics covered in private trainings?
DCCM™ Academy students seek additional private training in a range of cosmetic treatments including cosmetic neurotoxin (Botox, Dysport, Xeomin), cheek fillers, lip fillers, chin fillers, jawline fillers, kybella, hyperdilute Radiesse, lasers (frax, CO2, etc.), profound skin tightening, growth factor rejuvenation, and more!
How do I schedule my private training?
DCCM™ Academy has partnered with Calendly to give you access to private training availability as well as online booking. Please use the link below to check for AVAILABILITY of your desired dates. Please note: you will not be able to book your preferred day via this link, you MUST enroll via Teachable before scheduling your private training. Those who schedule via Calendly without enrolling via Teachable will have their booking cancelled without notice and have their attendance refused on the day scheduled.
What if I want more availability?
You can always reach out to us at [email protected] and we will do our best to accommodate you.
When will payments be due?
Payment for all private trainings is due up front via credit card on Teachable before booking your day via Calendly. We have you enroll via Teachable so you have access to submission portals for your medical license and student paperwork. Without these elements we can't have you in to train so please be sure you follow the directions after enrollment! if you have any questions, we are always available to help, just give us a call at 603.783.1087 during business hours or email us at [email protected].
How long before my scheduled meeting do I have to reschedule?
If you need to reschedule we ask that you give us 48hours notice by phone or by email so that we have time to offer your spot to another student. There are no refunds given for private training days, all private training days are non-transferrable.