Let Us Show You How It's Done.
Delle Chiaie Cosmetic Medicine is our luxury boutique medical aesthetics practice, run by our master injector and head of faculty at DCCM™ Academy (and all around boss ;) Tara Delle Chiaie, MSN, FNP-BC, APRN. We are the premier medical aesthetics practice on the seacoast and we are honored to serve patients from all across the east coast and beyond!
Tara's signature lip techniques and her longtime partnership with internationally renowned medical laser and device company Candela make us the top choice in the area for those patients who want to receive top quality cosmetic services in an intimate, luxury atmosphere.
We welcome students into the practice to shadow Tara one day per month. You will gain invaluable insights into every aspect of our practice, from how we inject, and perform cosmetic treatments while upholding the highest standards in patient safety, to how we build our brand and cultivate a personal relationship with our patients, making them feel welcome and at home.
Available shadow days for the rest of 2022:
**Please note: we cap shadow days at 3 students so we can make sure you have time to ask questions and get the most out of this experience. Therefore, space is extremely limited and once a day is filled, it is no longer available. Be sure to book early and check availability to make sure your desired day still has space.**
May 20th
June 24th
July 29th
September 14th
October 21st
November 18th
December 2nd
You can check availability from the link below. Do NOT book an observation day via this link until you have paid and registered via Teachable. If you do attempt you book before you register via teachable, your booking is subject to cancel without notice and you will not have a spot on the day.
Looking for more days and solo shadowing opportunities?
Consider becoming a Fellow or a Resident at DCCM™ Academy!
Fellows and Residents receive two discounted solo shadow days per month on Fridays to ensure you get one on one guidance from Tara Delle Chiaie herself. You will have more time to ask questions, see patients back for their followup appointments, learn tips and tricks to improve your own patient outcomes, and guidance on how to grow your patient base and build your brand. All DCCM™ Academy Fellowships and Residencies have a 6 month minimum commitment to ensure you have time to followup on any questions that may come up and we have time to get to know you and offer you the best guidance we can. Interested students should apply via the Fellowship or Residency program options linked at the bottom of this page.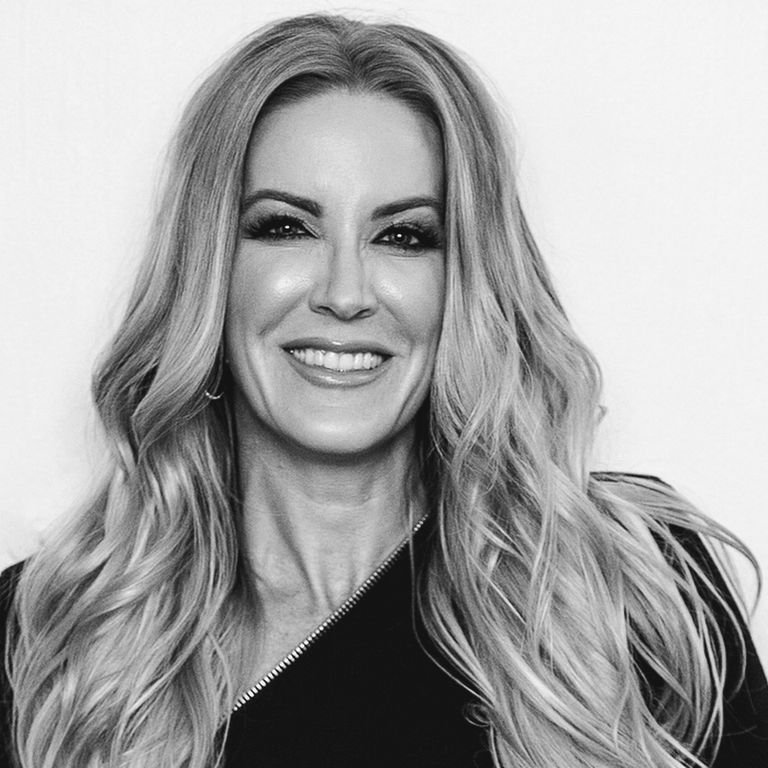 Meet the Boss
Tara Delle Chiaie, MSN, FNP-BC, APRN
Tara is the owner of Delle Chiaie Cosmetic Medicine and Delle Chiaie Concierge Medicine as well as the founder and principal instructor of DCCM Academy, an ever-expanding training school for the next generation of aesthetic injectors. She has been in medicine since 2002, spending 18 years in the ER before becoming an APRN and Board-Certified Nurse Practitioner nationally recognized through the ANCC. She currently holds her MSN and is pursuing her Doctorate in Nursing through her research in cutting edge cosmetic technologies and the future of nursing as a practice. 
 She is an active member with ANA-American Nurses Association, ISPAN-International Society of Plastic and Aesthetic Nurses, ANCC-American Nurses Credentialing Center, AAMEP-American Academy of Medical Esthetic Professionals, and the American Academy of Anti-Aging Medicine. She holds over 100 additional certifications in advanced aesthetic training and travels the world to learn new techniques, improve her skills and stay up to date in the ever-advancing aesthetics industry. 
Her unique and proprietary blending of combination therapies with neuromodulators, filler and laser technology has both drastically improved patient outcomes and allowed her to take center stage as a global speaker and leader in non-surgical aesthetic techniques. Her knowledge of branding and business development as well as her cutting edge research lead to the development and publication of the Med Spa Mommy Makeover utilizing Candela products.  
Thanks for submitting your information! Please continue with the checkout process.
Frequently Asked Questions

Do I need a nursing license to be considered for DCCM™ Academy single observation days?
Yes! You will need a nursing license (LPN, RN, NP, APRN) in the state of New Hampshire or a Compact Nursing License state. As long as you hold a license in one CNL state you do not need to apply for a license to practice in any other CNL state. New Hampshire is a CNL state. Massachusetts is not a CNL state. To check if your state is a compact state, click this link: https://nurse.org/articles/enhanced-compact-multi-state-license-eNLC/
What are some commonly observed treatments during observation days?
DCCM™ Academy student shadows will see a range of cosmetic treatments including cosmetic neurotoxin (Botox, Dysport, Xeomin), cheek fillers, lip fillers, chin fillers, jawline fillers, kybella, hyperdilute Radiesse, lasers (frax, CO2, etc.), profound skin tightening, growth factor rejuvenation, and more!
How do I schedule my observation day?
DCCM™ Academy has partnered with Calendly to give you access to single observation days availability as well as online booking. Please use the link below to check for AVAILABILITY of your desired dates. Please note: you will not be able to book your preferred day via this link, you MUST enroll via Teachable before scheduling your observation days. Those who schedule via Calendly without enrolling via Teachable will have their booking cancelled without notice and have their attendance refused on the day scheduled.
What if I want more availability or solo shadow days?
Become a DCCM™ Fellow! We have exclusive days available to fellows and shadow opportunities are solo meaning you get more one-on-one time with our providers to ask questions! Check out our Fellowship program linked at the bottom of this page.

When will payments be due?
Payment for single observation days is due before booking your day via Calendly. We have you enroll via Teachable so you have access to submission portals for your medical license and student paperwork. Without these elements we can't have you in to shadow so please be sure you follow the directions after enrollment! if you have any questions, we are always available to help, just give us a call at 603.783.1087 during business hours or email us at [email protected].
How long before my scheduled meeting do I have to reschedule?
If you need to reschedule your scheduled observation day we ask that you give us 48hours notice by phone or by email so that we have time to offer your spot to another student. There are no refunds given for observation days, all observation days are non-transferrable.





All DCCM™ Academy Education Programs
One-on-one coaching style programs designed to help guide you and provide long-term support on your aesthetics journey.
Whether you need dedicated time to ask questions and compare treatment plans for your patients, or opportunities to come observe our providers in action here at Delle Chiaie Cosmetic Medicine, we have programs tailored to your individual needs so you can perfect your skills and get to what really matters, treating your patients with confidence!